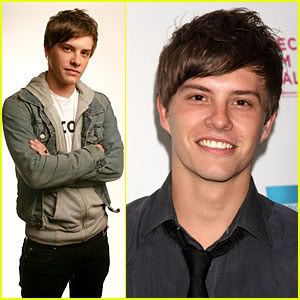 Don't even ask me how I missed this news three days ago, but better late than never, right? So, the big news is: Xavier Samuel (that guy on the picture there) has been cast as Riley for Eclipse! It's always exciting with casting news. From
The Daily Telegraph
:
Little known young Australian actor Xavier Samuel has been plucked from nowhere to be positioned as the next Hollywood heart-throb after landing a major role in the third of the Twilight film series, Eclipse.

The 25-year-old Adelaide-born and Sydney-based actor's career has so far focused on small and independent Australian films.

"I'm in a bit of a daze but it's a wonderful bit of news," Samuel exclusively told Confidential from Los Angeles last night.


In Eclipse he takes on the role of a newborn vampire named Riley, a good-looking university student involved in a plot to kill Stewart's character Bella.

Samuel is still getting his head around the Twilight phenomenon.

"I managed to catch the film on the way over on the plane," he said. He admitted he's not read any of the best-selling books of the series - yet.

"I'm going to start reading the first one tonight."
More pictures at
Just Jared
. Source through
Twilight Lexicon
.