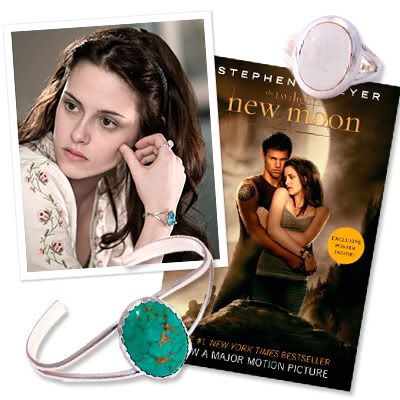 In Twilight, Bella sports a turquoise bracelet and a moonstone ring (picture to the left). And as we can see from the New Moon book cover that was released a couple of weeks ago, the jewels will continue to be part of Kristella's New Moon wardrobe.
InStyle
has details on where you can get the Twilight and New Moon jeweles:
• Ring, $40; at banglesofhope.com.
• Bracelet, $65; at banglesofhope.com.