Beauty Examiner
, who
interviewed Jackson
about a week ago, has a new 'beauty secrets' interview with Ashley Greene. Ashley talks about her daily beauty regimen, celebrity crushes and cutting her hair for New Moon. Here's an excerpt: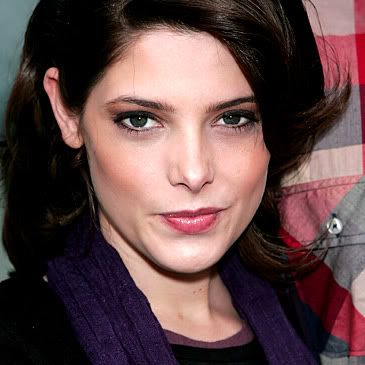 You recently

cut your hair (and it looks great!). Was it for your role as "Alice", or something you wanted to do for yourself? Do you prefer it shorter or longer?

Thanks! I cut it to make my hair fit under the Alice wig properly. I didn't have to go quite so short but I figured it's the only time I would EVER do it. I'm a long hair girl... I've had long hair my whole life. It's cute short, but I'll grow it back out.


Who is your celebrity crush?

Hmmm......Love everyone from Kings of Leon....I've got a crush on the band as a whole. I maaaay have a crush on LiL Wayne and I'm pretty sure I've got a crush on Jackson Rathbone too.
Picture through
TwilightPoison